Corona Junk Removal & Property Maintenance LLC
Anaheim is a city in Orange County known for its rich history, diverse culture, and several major attractions. The most famous interest in Anaheim is Disneyland Resort, which includes Disneyland Park and Disney California Adventure Park. 
It is home to Angel Stadium, the baseball stadium where the Los Angeles Angels, a Major League Baseball team, play their home games. The stadium also hosts other events and concerts. The city is diverse and culturally vibrant, with a significant Hispanic population. This diversity is reflected in its cuisine, cultural events, and neighborhoods.
In addition to its tourism industry, Anaheim has a diverse economy that includes industries such as healthcare, manufacturing, and technology. It's also home to the Anaheim Canyon business park.
Full Services - Junk Removal in Anaheim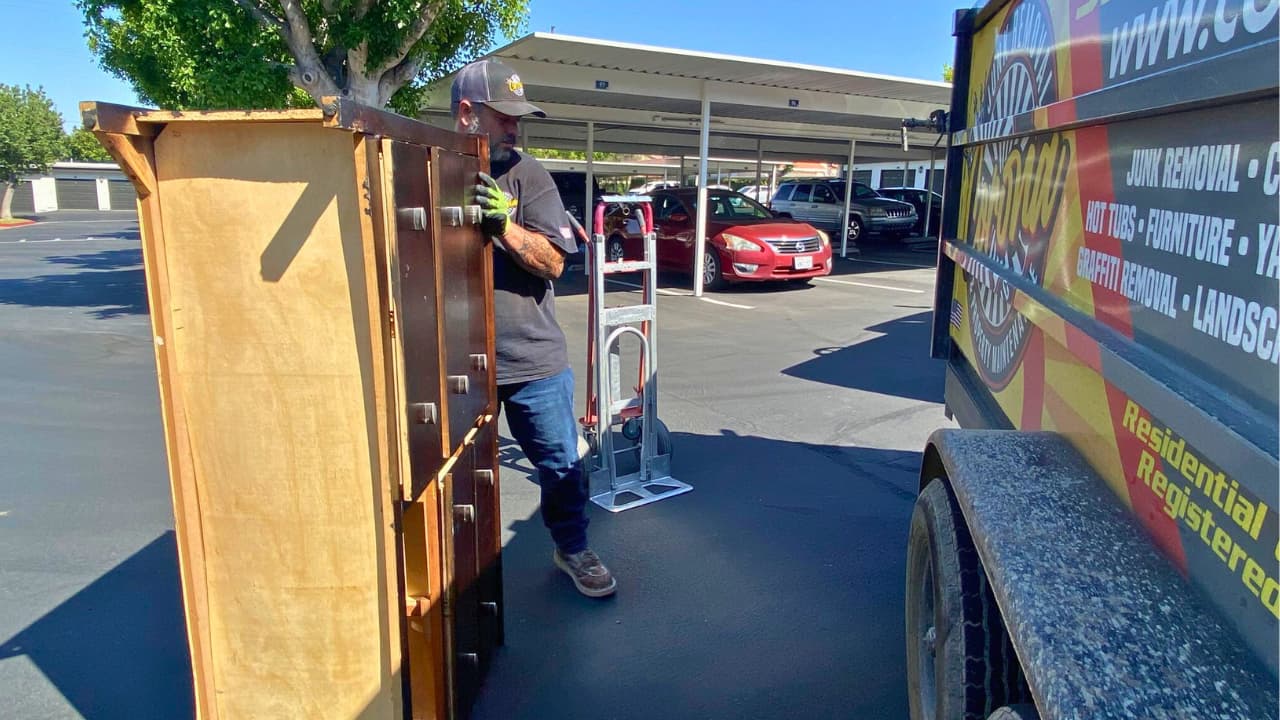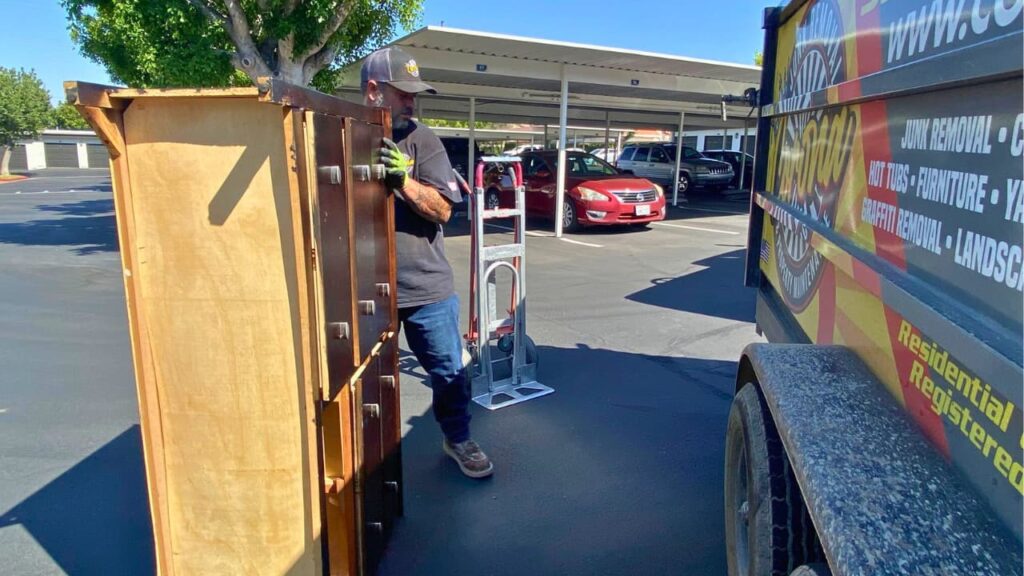 Junk Removal in Anaheim, CA
A profound sense of environmental stewardship drives our dedication to responsible junk removal. Our actions today can shape tomorrow's greener, more environmentally conscious world. As your trusted partner, we are committed to reducing waste, diverting reusable materials from landfills, and minimizing our ecological footprint. 
Our sustainable practices include recycling, and responsible disposal methods. By choosing us, you are actively participating in preserving the planet's resources and creating cleaner, healthier spaces.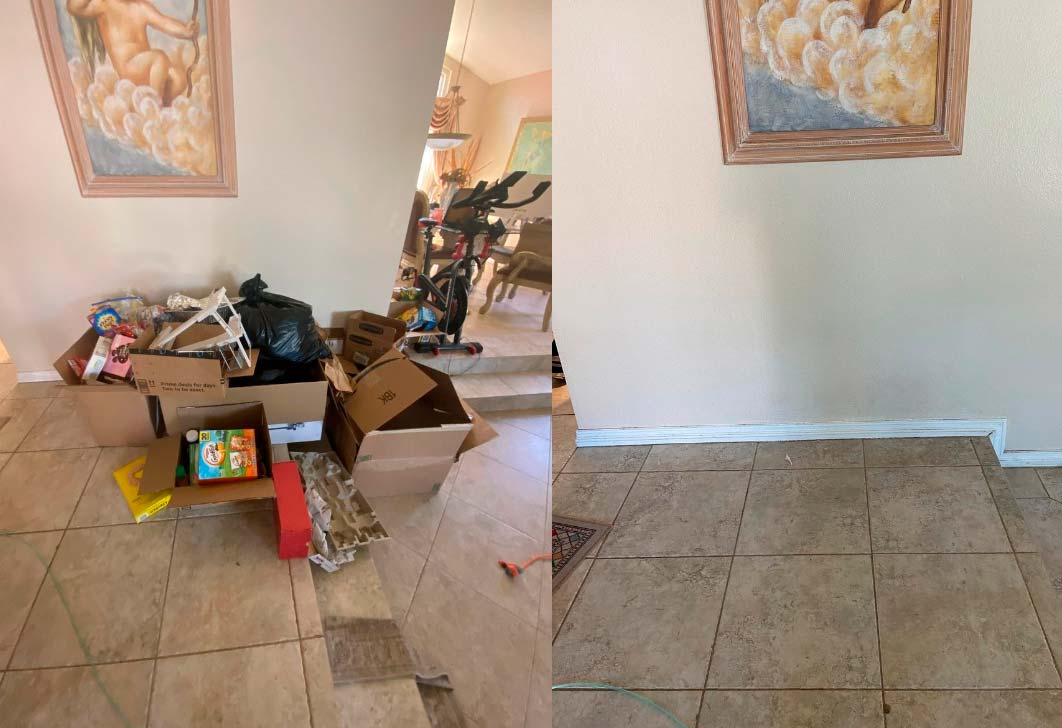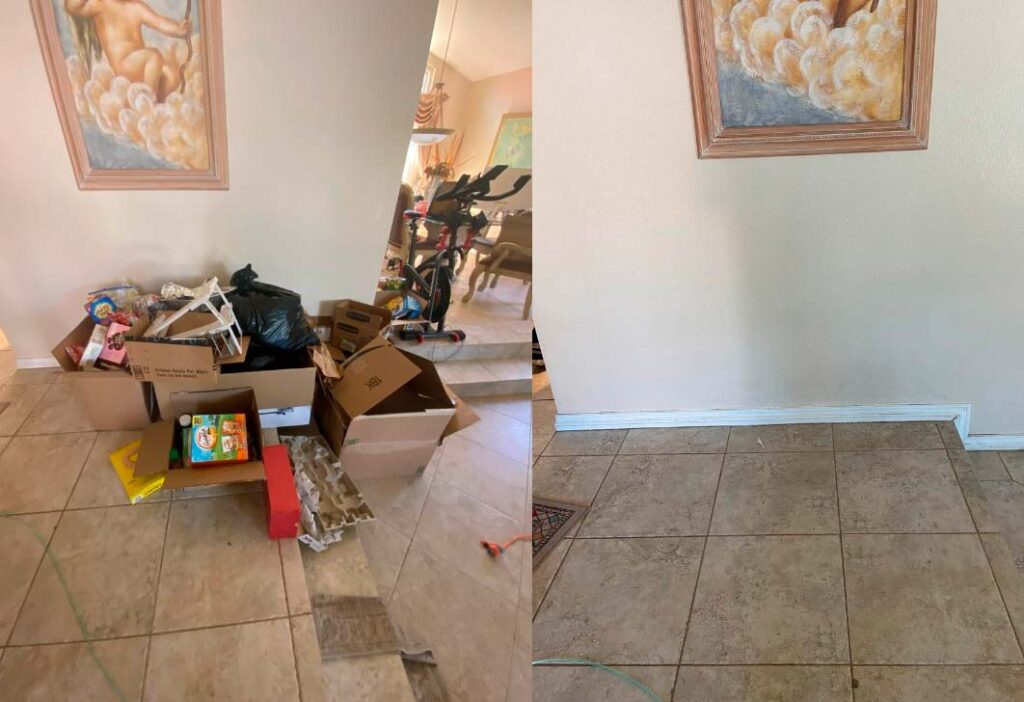 Choosing Corona Junk Removal & Property Maintenance LLC means embarking on a partnership where your vision for your spaces takes center stage. Our dedicated team works tirelessly to bring that vision to life, ensuring your cleanout project is a transformative experience. 
We understand that each space is unique, and we approach every project with a tailored strategy designed to meet your specific needs and preferences. Contact us to get started on your cleanout project and witness the incredible transformation.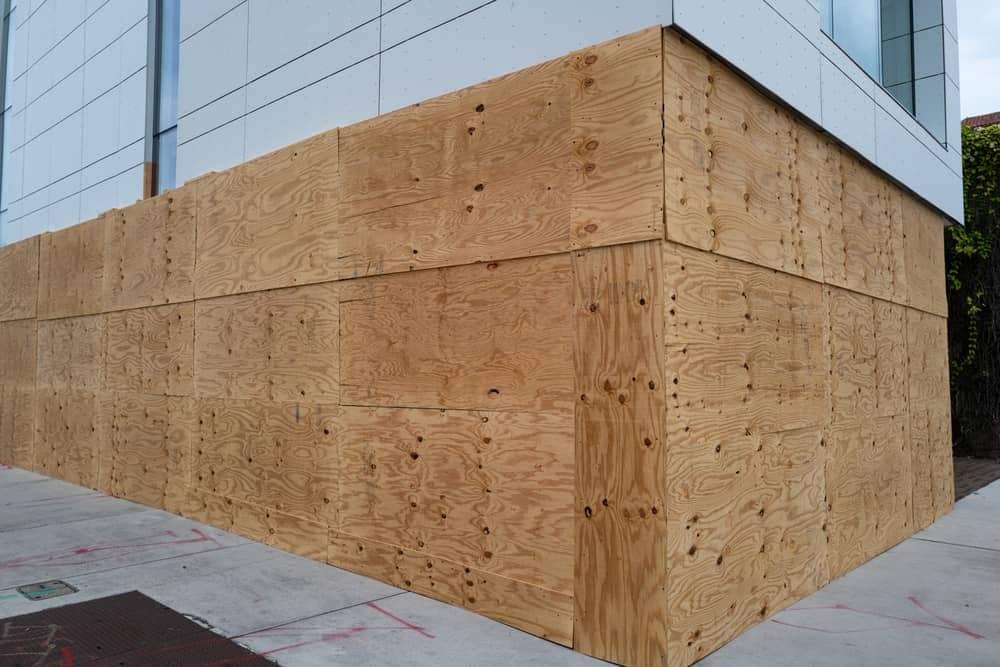 Board-Up Services in Anaheim, CA
When you opt for Corona Junk Removal & Property Maintenance LLC, you're making a choice that goes beyond ordinary property services. You're selecting a trusted partner fully committed to shielding what holds the most significance in your life. 
Our dedication to safeguarding your property and assets is unwavering, and we stand prepared to provide you with the peace of mind that you unquestionably deserve. With us, you can rest assured that you're securing your investments and your peace of mind.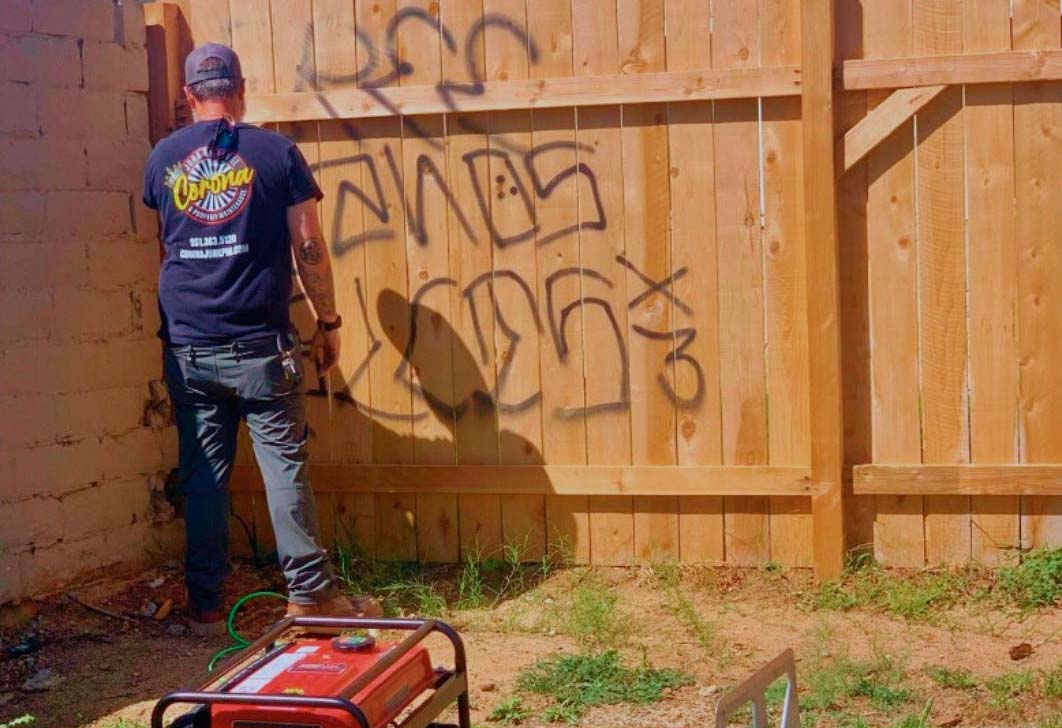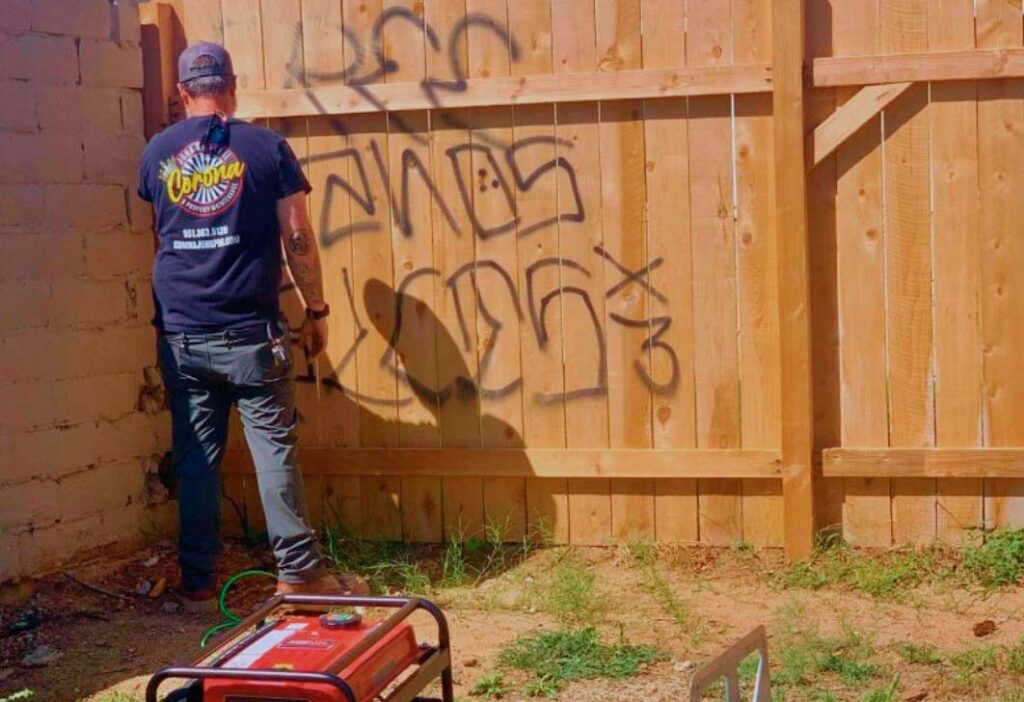 Graffiti Removal in Anaheim, CA
We recognize that maintaining your property's visual allure and integrity is not just a priority but a reflection of your pride in ownership. Our unwavering dedication is precisely aligned with this understanding. 
Corona Junk Removal & Property Maintenance LLC employs state-of-the-art technology to efficiently and effectively remove graffiti and restore the aesthetics of your property. Our advanced techniques ensure that even the most stubborn graffiti is eradicated without causing any harm to the underlying surfaces.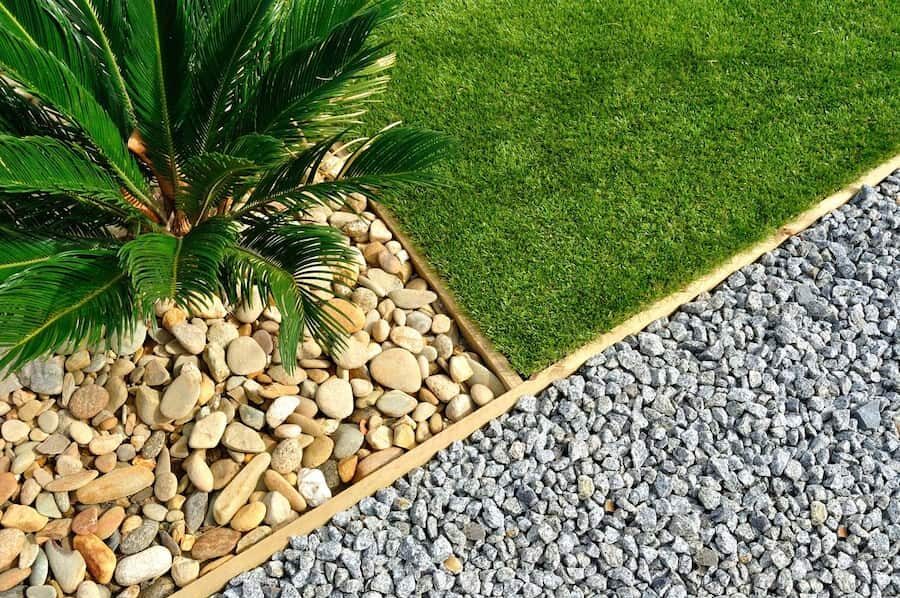 Landscape Design in Anaheim, CA
Whether your dreams involve a lush garden, a vibrant oasis, or a practical outdoor living area, we have the expertise, creativity, and unwavering dedication to turn your vision into a stunning reality.
Today, we invite you to contact us and explore how we can elevate your landscape into a true masterpiece, all with minimal effort required. Our aim is to create an outdoor haven that perfectly aligns with your desires, providing you with a serene and picturesque oasis where you can fully immerse yourself in the beauty of your surroundings.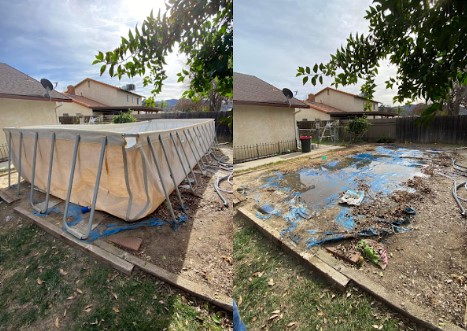 Light Demolition in Anaheim, CA
Whether for a modest-scale project or a more expansive endeavor, your unique vision deserves the exceptional expertise and unwavering dedication that Corona Junk Removal & Property Maintenance LLC is fully prepared to deliver. 
Don't hesitate any longer; let's transform your demolition dreams into a concrete reality, and together, we'll create a success story that reflects your vision and aspirations.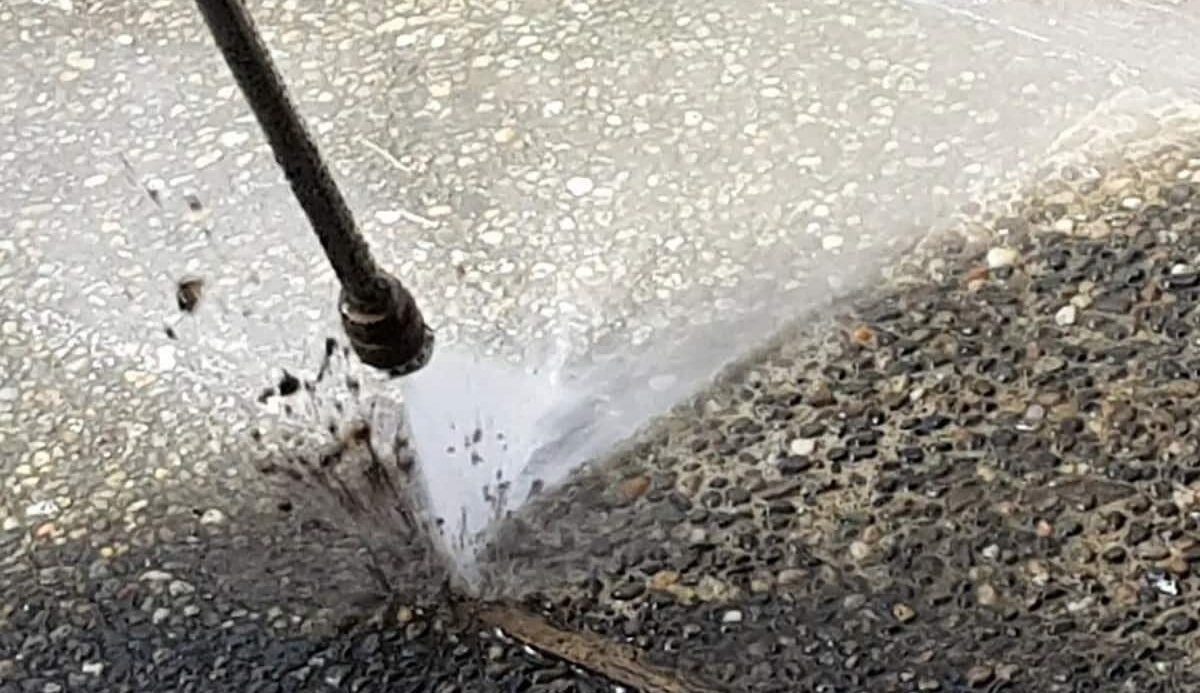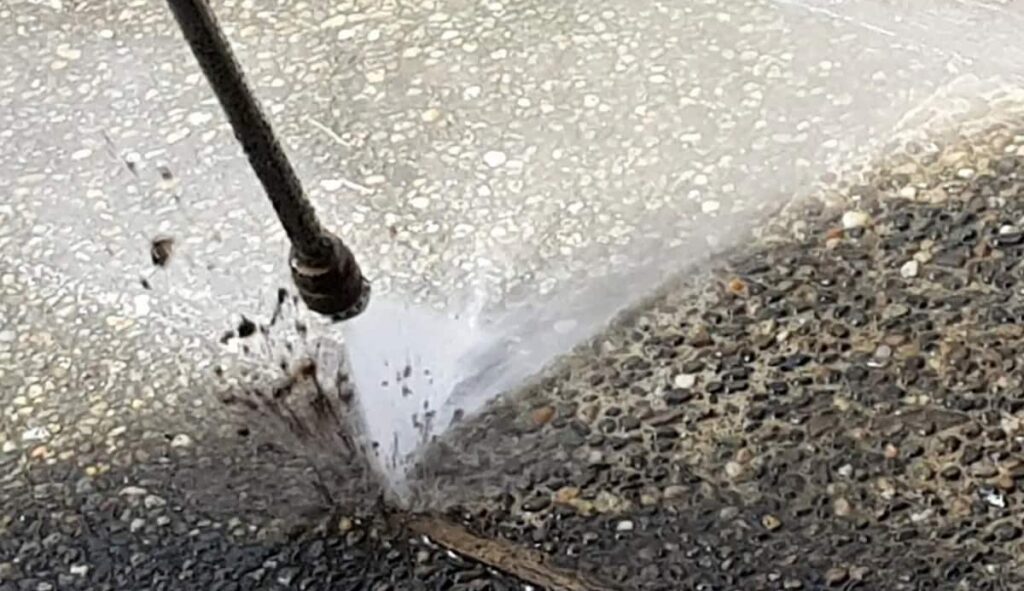 Pressure Washing in Anaheim, CA
Discover the profound impact our steadfast dedication to meticulous attention to detail can have on your property.
Our true passion revolves around safeguarding and elevating your property's innate beauty, and this very commitment characterizes our unparalleled pressure-washing services. Witness the remarkable results firsthand and let your space shine like never before.
Bicycle removal

General junk items

Awning Cleaning

Eaves Cleaning
At our junk removal service, we keep it simple. You pay based on the space your trash takes up in our cubic yard trailer. Are you worried about heavy items or accessibility? Call us at 951-363-5120 for a quick estimate.
When you're ready to book a quote, our friendly and professional staff will visit your location to assess your items and address any concerns. Our rates are all-inclusive, covering fees, labor, and sales tax if applicable.
Stay informed on the day of your appointment with a text message providing a two-hour arrival window and the name of your remover. Once you approve the quote, we'll get right to work.
Let us know what you want removed, and we'll handle it. Keep any personal belongings you want to save. Payment is easy, with options including cash, credit card, and other methods. Leave the disposal, non-profit distributions, and recycling to us.
Experience top-notch service from our Southern California team. Whether it's a minor clean-up or a big commercial project, our technicians will handle it carefully. Our clients don't have to worry about follow up visits or extra fees. With us, you know you're getting experienced professionals who will do everything possible to make sure your job is completed thoroughly within budget constraints. So give us a call today for your free quote!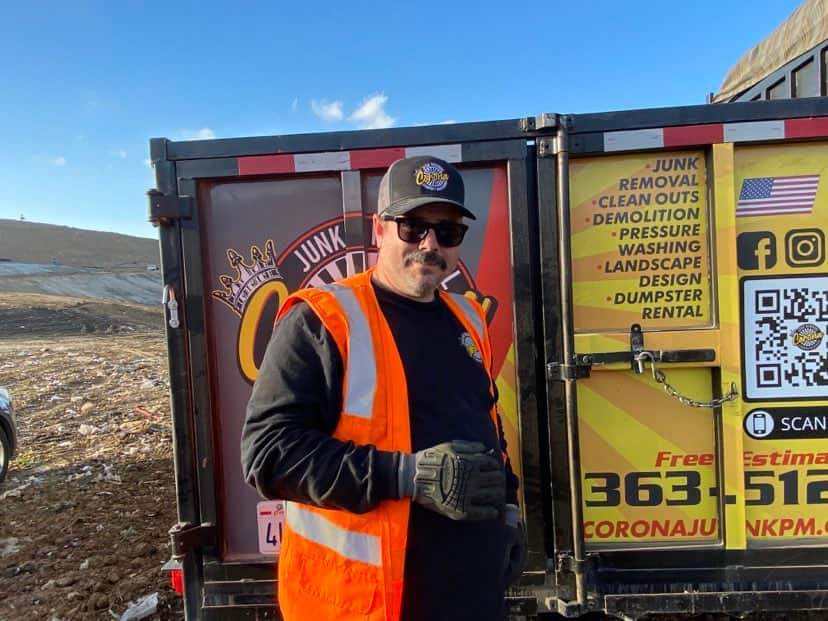 Serving the Inland Empire, and Orange County
We usually offer same-day service, no matter how big or small the job is. We are happy to provide free estimates for any job – call us!
Corona Junk Removal & Property Maintenance LLC
We work Monday through Friday from 7:00 AM to 7:00 PM and Saturday from 2:00 PM to 5:00 PM. Please fill out our contact form for a free estimate, or contact us today!