Corona Junk Removal & Property Maintenance LLC
Chino is a vibrant city nestled in San Bernardino County. From its agricultural roots to its booming residential and commercial areas, Chino has a dynamic blend of suburban and rural characteristics.
Experience the city's rich history in dairy farming and embrace its agricultural heritage. Explore the growth and development that Chino has undergone, with new housing communities, shopping centers, and industrial parks emerging over the years.
With numerous recreational facilities and parks, residents have plenty of opportunities for fishing, camping, hiking, and picnicking at Prado Regional Park. Golf enthusiasts can tee off at one of the city's top-notch golf courses, while sports fans can use the various sports fields and community centers.
Full Services - Chino Junk Removal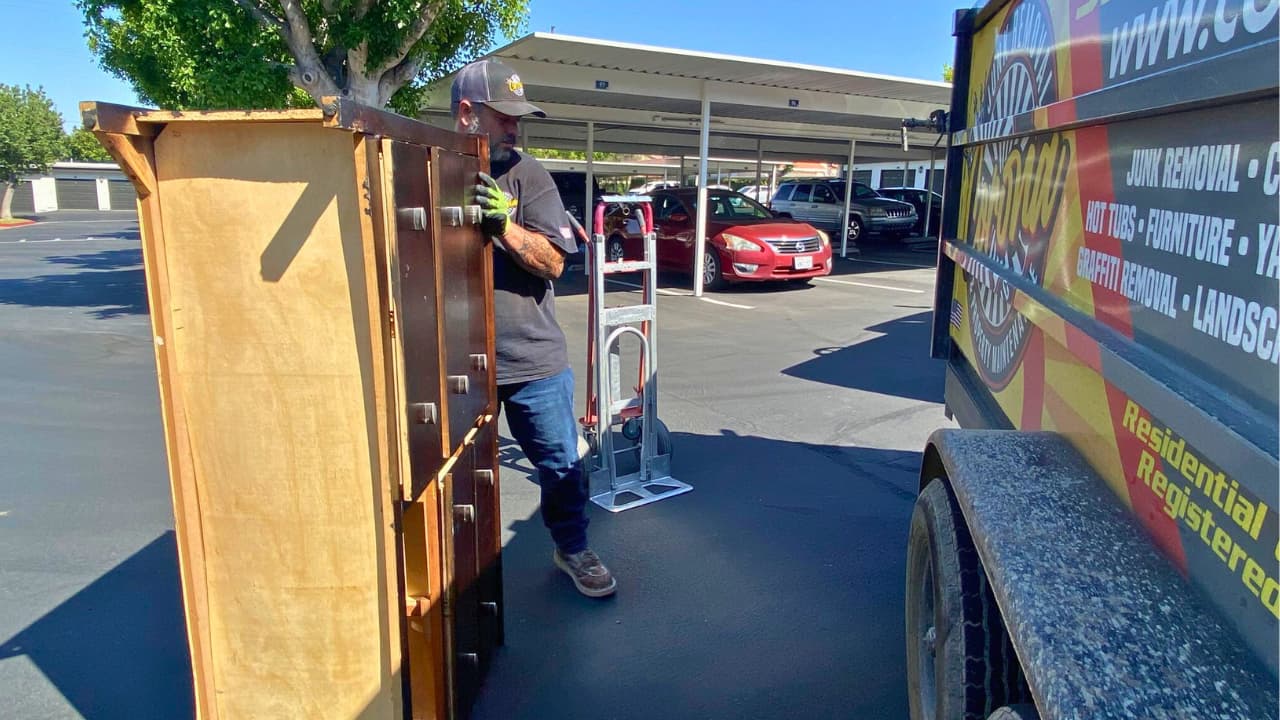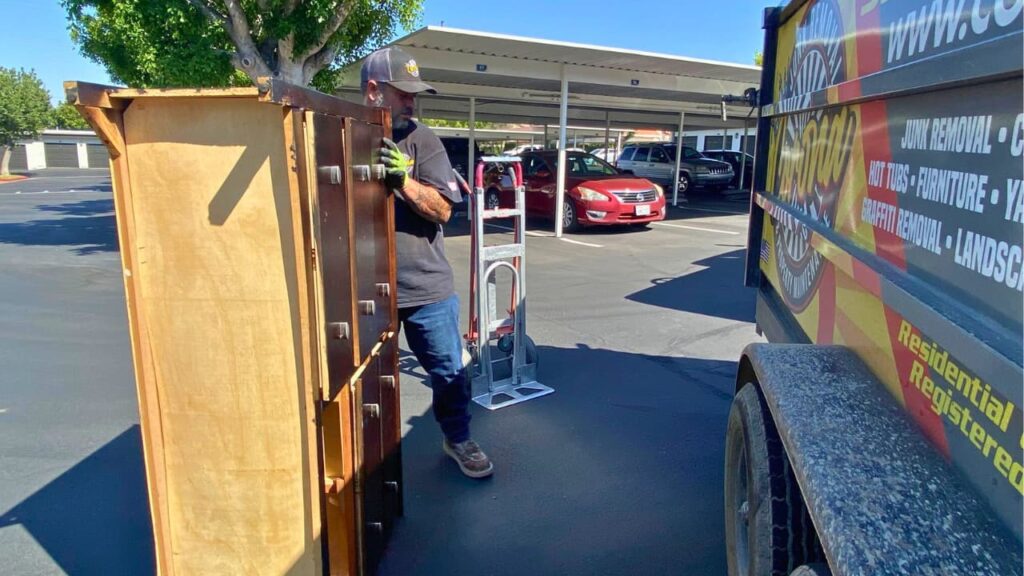 Junk Removal in Chino, CA
Say goodbye to your unwanted items responsibly with Corona Junk Removal & Property Maintenance LLC. Our experienced team will determine your hauling costs based on the size and type of your items. We prioritize alternative solutions such as donating or recycling before leaving the landfill. Trust our registered and insured company to handle your disposal needs and protect the environment.

Experience professionalism in the world of junk removal services! Our clean trucks and well-dressed crews, licensed and insured, set a new standard for reliability and punctuality. We provide dependable service that is reasonably priced and always on time. Whether you're a homeowner, business owner, or property manager in the Corona area, we are here to assist you. From furniture removal to foreclosure cleanouts, no job is too big or too small. Enjoy a stress-free experience with our team – no mess, no fuss.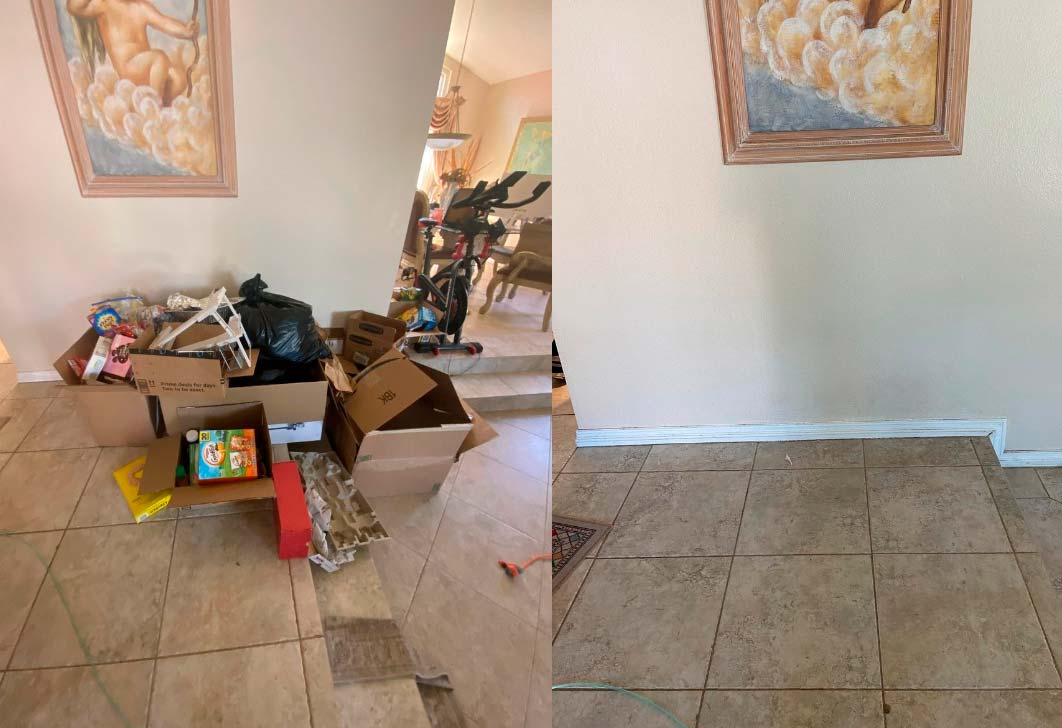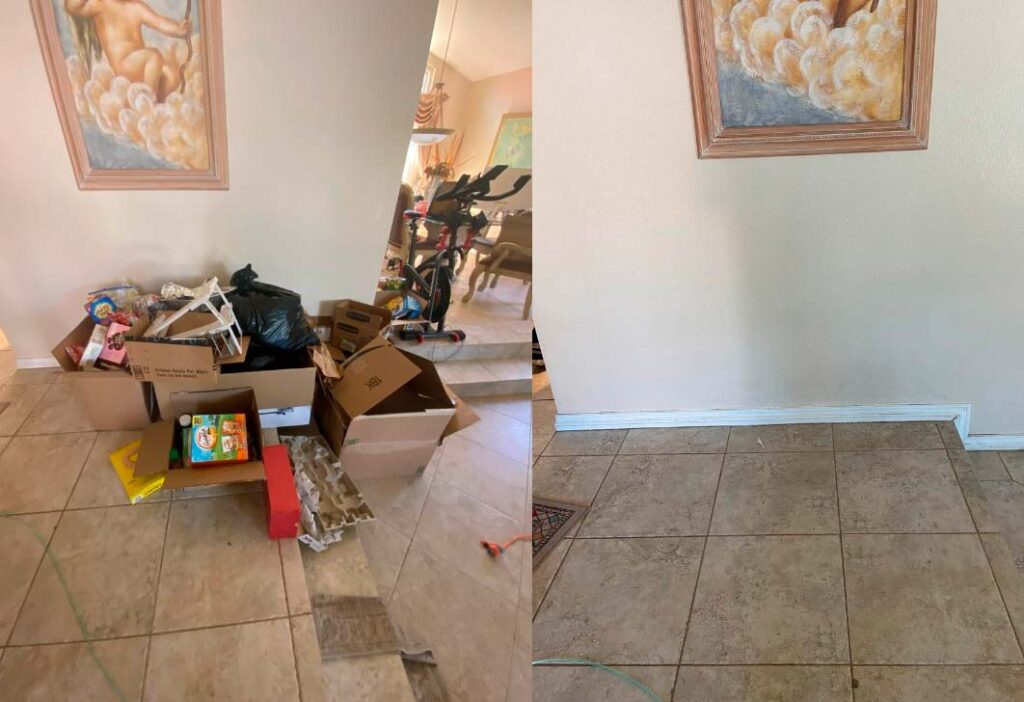 Are you tired of your garage filled with junk? Does your attic, basement, or home need a thorough cleanout? Look no further than Corona Junk Removal & Property Maintenance LLC. Our specialty is complete property cleanouts, ensuring your space is clutter-free. Whether it's a single room or a business in the Inland Empire, we have you covered. As a family-owned business, we have the experience, equipment, and expertise to efficiently clean up your property without disrupting your daily life.

Cleaning out a space on your own can be a daunting task. That's why we're here to lend a hand. Our team will arrive promptly with all the necessary tools and supplies to safely remove anything from papers to furniture. We never leave any junk behind, no matter how big the project is. Customer satisfaction is our utmost priority, so feel free to ask us any questions before and during the cleanout. Every situation is unique, so we customize each job to meet your needs.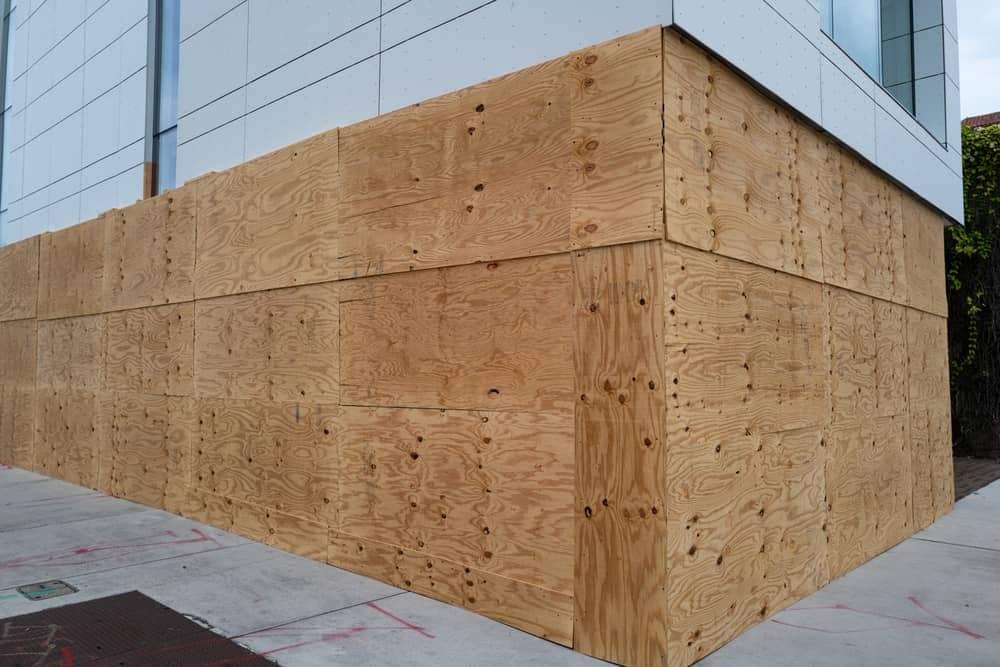 Board-Up Services in Chino, CA
Are you looking for professional board-up services? Look no further than Corona Junk Removal & Property Maintenance LLC We offer comprehensive board-up solutions to protect your home or business in Orange County, Inland Empire, and Riverside County. You can expect exceptional service and fast results with our highly trained professionals.

Secure your property with our top-notch board-up services. Whether you're dealing with vandalism, accidents, or natural disasters, our experienced technicians are here to help. We use high-quality materials to ensure complete protection for your property, including an added layer of defense against the weather. By quickly covering windows and doors after damage occurs, we prevent further harm from water or wind. We take extra care to seal off any openings, keeping your property safe. At Corona Junk Removal & Property Maintenance LLC, we offer competitive pricing without sacrificing quality.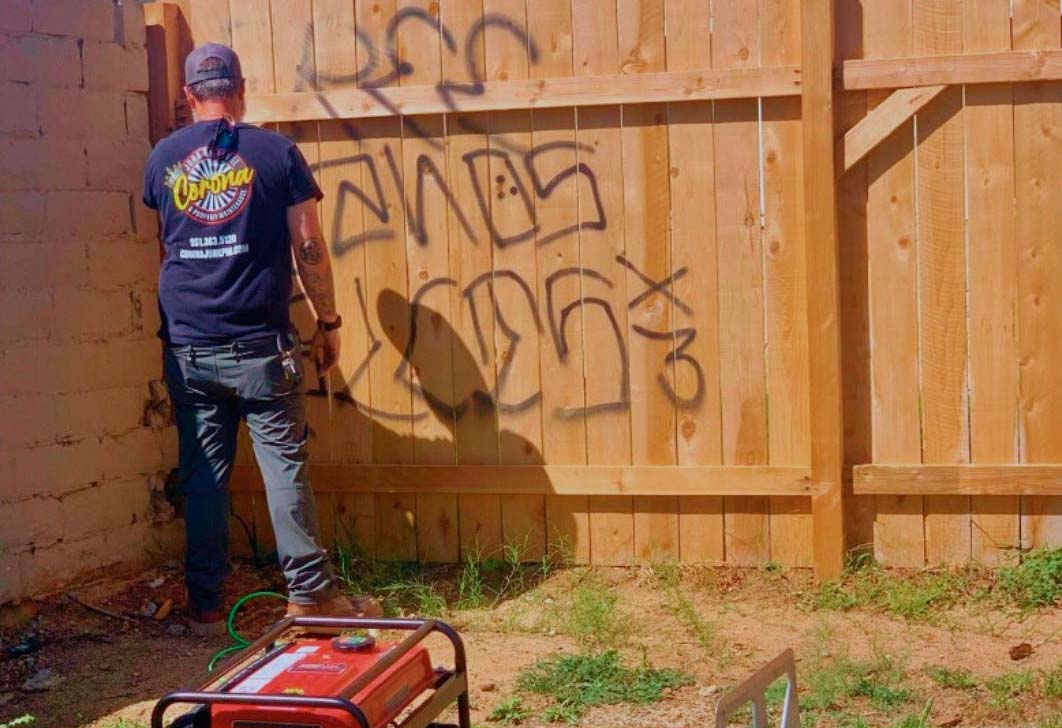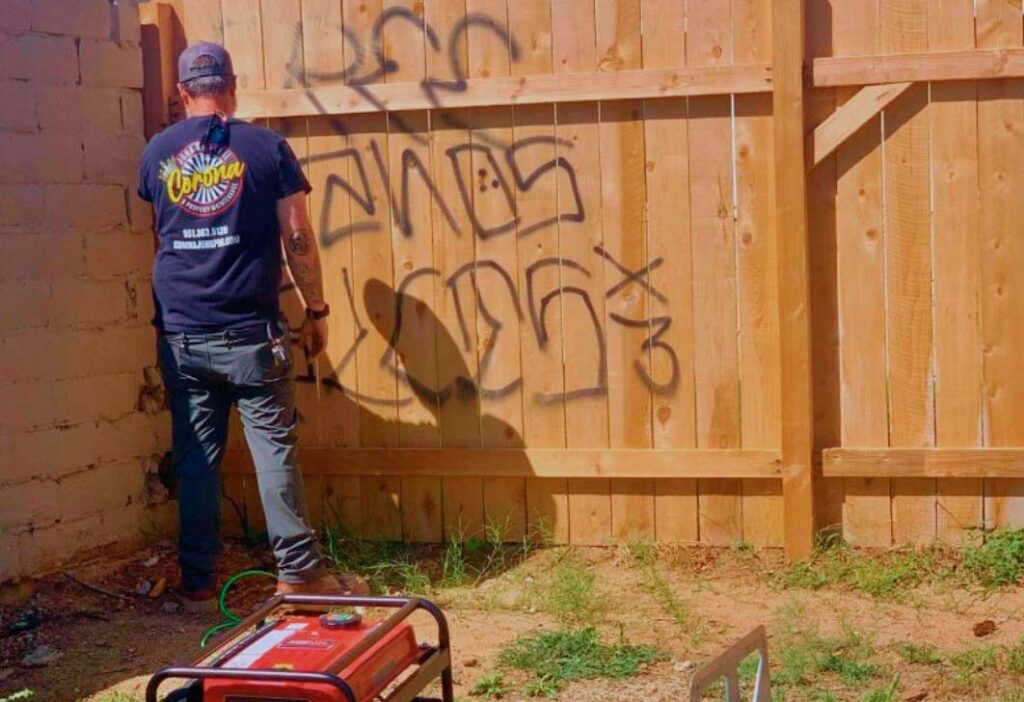 Graffiti Removal in Chino, CA
Our team specializes in efficient and thorough graffiti removal services for Orange County and Riverside County commercial, residential, and industrial properties. Using state-of-the-art equipment and proven techniques, we can completely erase graffiti from exterior surfaces without disrupting your property.
We understand that each surface requires a unique approach to graffiti removal. That's why our professionals carefully assess every job site before starting the work. With years of experience and expertise, we can handle graffiti on various materials, including brick, stone, concrete, metal, wood, plastic, stucco, and painted surfaces. Rest assured, we pay attention to every detail and follow strict safety protocols. We only use eco-friendly products to ensure no hazardous waste is left behind.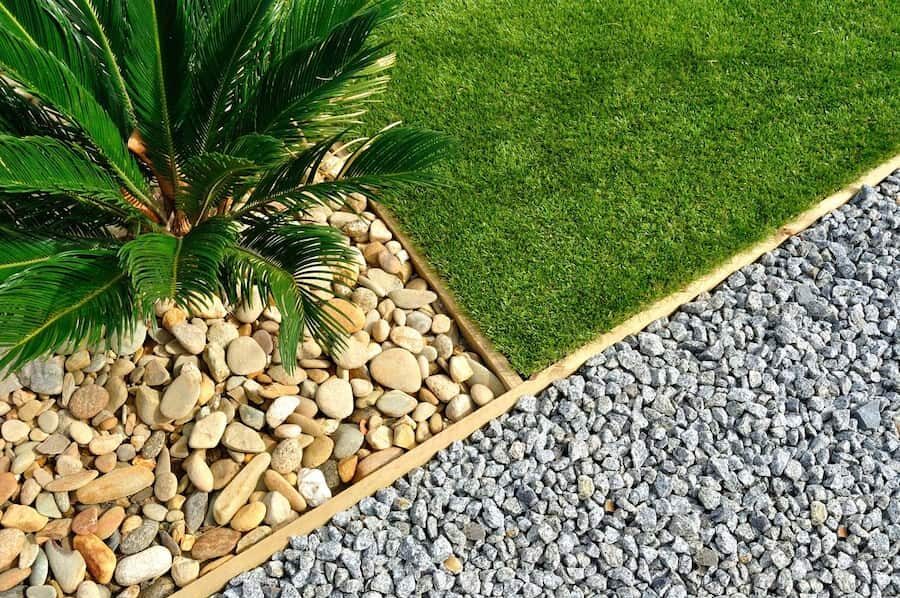 Landscape Design in Chino, CA
Create a breathtaking outdoor space with Corona Junk Removal & Property Maintenance LLC, the experts in designing and beautifying landscapes. Our services include mulch, bark, sod, plant, shrub, tree, and rock installations. Enhance your landscape with vibrant colors, textures, and contrast using our mulch installation service.

Not only does it improve the aesthetics, but it also conserves soil moisture and prevents weed growth. Our team will ensure that your mulched areas stay beautiful with minimal effort from you, and we will ensure even growth across your property, providing a lush green backdrop and weed protection. Sit back and enjoy a low-maintenance yard that looks amazing.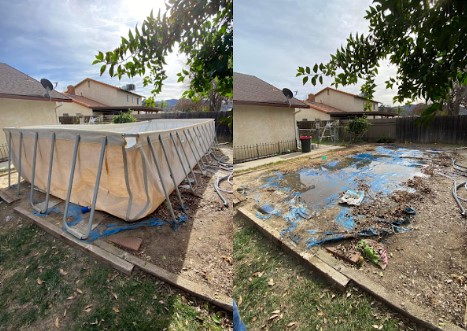 Light Demolition in Chino, CA
Our expert team can handle everything from Jacuzzis to RVs, sheds, and swing sets. We prioritize safety and quality, using the best materials and skilled technicians. We have years of experience handling permits, regulations, and materials on your behalf. Pay attention to the costs and challenges of disposal and clean-up. We can estimate expenses for labor, rental fees, and proper disposal, ensuring you have all the information you need. Plus, we offer complete clean-up services so that you can leave the debris behind.
 Corona Junk Removal & Property Maintenance LLCunderstands the importance of personalized attention for your unique project. We guarantee 100% customer satisfaction from start to finish. Don't wait any longer – bring your light demolition dreams to life today! Please take advantage of our competitive rates and free estimates. We serve Corona, California, Orange County, and West Riverside County.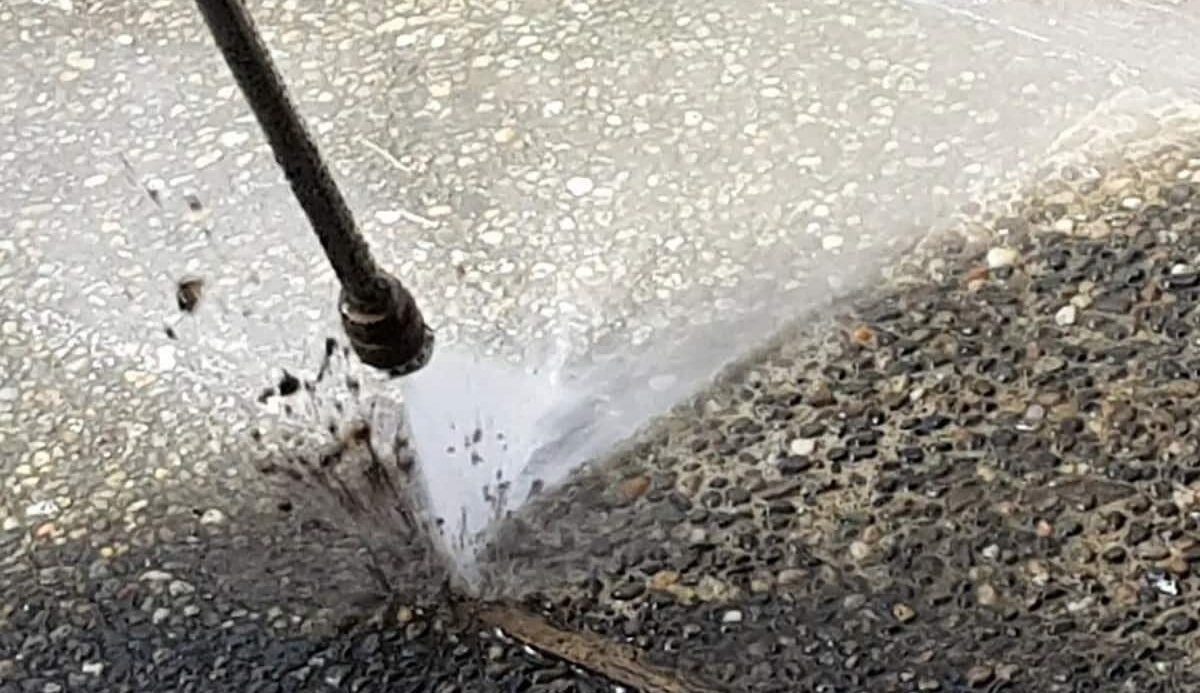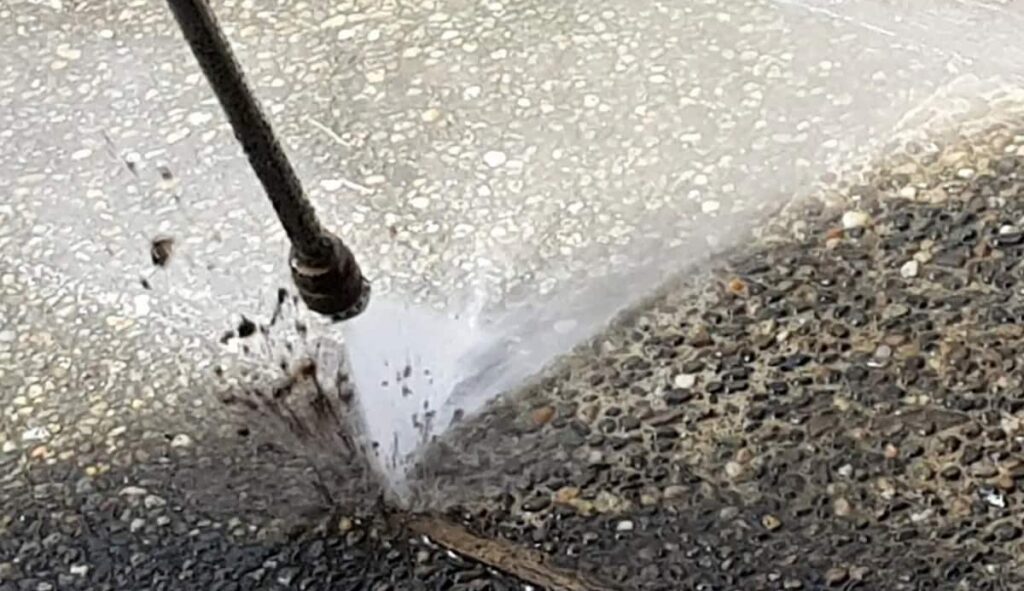 Pressure Washing in Chino, CA
Transform your property with exceptional power washing services offered by the Corona Junk Removal & Property Maintenance LLC experts. With years of experience and a focus on perfection and attention to detail, our team provides reliable and top-notch services. Specializing in power washing, we help maintain the beauty of your property by removing dirt, dust, and other pollutants from exterior surfaces. Power washing effectively makes your home or business stand out and shine brightly, ultimately increasing its value.
Our services cover many areas, including patio covers, awnings, eaves, houses, windows, driveways, and even graffiti removal. Using state-of-the-art equipment, our professional technicians deliver unmatched results. Additionally, we prioritize the use of eco-friendly products to protect the environment. Experience the difference that our power washing services can make for your property. Contact us today for a transformative cleaning experience.
Bicycle removal

General junk items

Awning Cleaning

Eaves Cleaning
At our junk removal service, we keep it simple. You pay based on the space your trash takes up in our cubic yard trailer. Are you worried about heavy items or accessibility? Call us at 951-363-5120 for a quick estimate.
When you're ready to book a quote, our friendly and professional staff will visit your location to assess your items and address any concerns. Our rates are all-inclusive, covering fees, labor, and sales tax if applicable.
Stay informed on the day of your appointment with a text message providing a two-hour arrival window and the name of your remover. Once you approve the quote, we'll get right to work.
Let us know what you want removed, and we'll handle it. Keep any personal belongings you want to save. Payment is easy, with options including cash, credit card, and other methods. Leave the disposal, non-profit distributions, and recycling to us.
Experience top-notch service from our Southern California team. Whether it's a minor clean-up or a big commercial project, our technicians will handle it carefully. Our clients don't have to worry about follow up visits or extra fees. With us, you know you're getting experienced professionals who will do everything possible to make sure your job is completed thoroughly within budget constraints. So give us a call today for your free quote!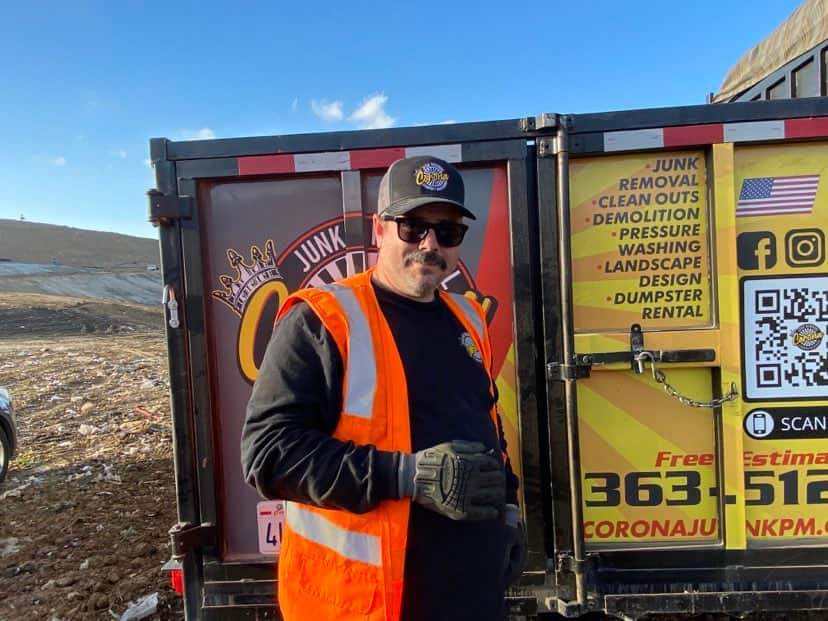 Serving the Inland Empire, and Orange County
We usually offer same-day service, no matter how big or small the job is. We are happy to provide free estimates for any job – call us!
Corona Junk Removal & Property Maintenance LLC
We work Monday through Friday from 7:00 AM to 7:00 PM and Saturday from 2:00 PM to 5:00 PM. Please fill out our contact form for a free estimate, or contact us today!