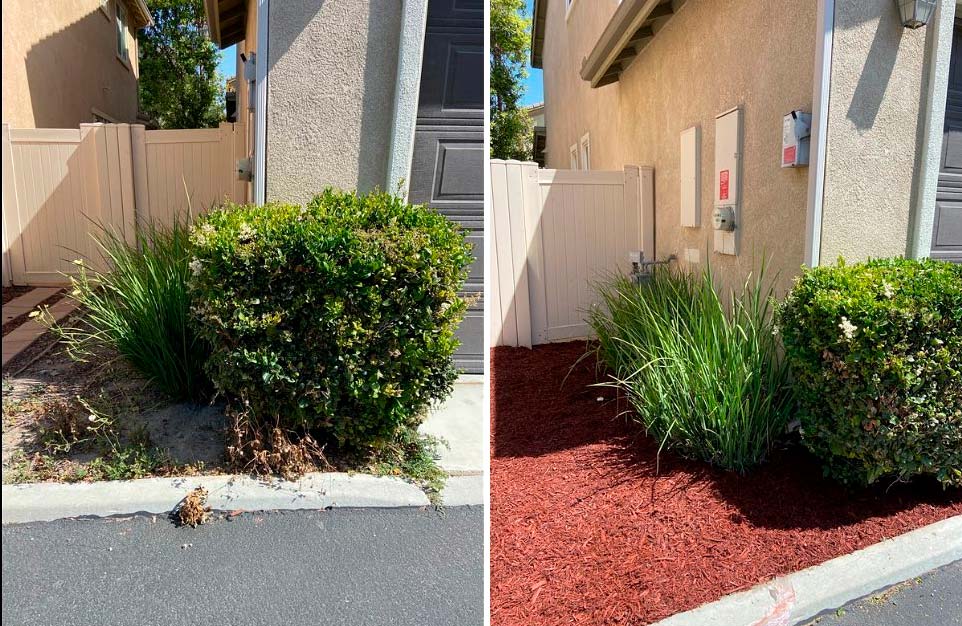 Landscape Design Services
We understand that each outdoor area is unique, so our team always takes the time to discuss individual needs and preferences before developing any plans. During this process we will carefully consider every aspect of your yard – from hardscape materials like rocks and pavers in order to develop the perfect look for your property. All of our materials are hand selected by our experienced team members in order ensure quality products that will last for many years. If you need landscape design services in Orange County or Riverside County, contact us today for a free estimate.
Corona Junk Removal & Property Maintenance LLC offers mulch installation, bark installation, sod installation, plant shrub and tree installation, and rock installation services. Customers can choose from lava rocks, pebbles, or a variety of other rock options at varying sizes.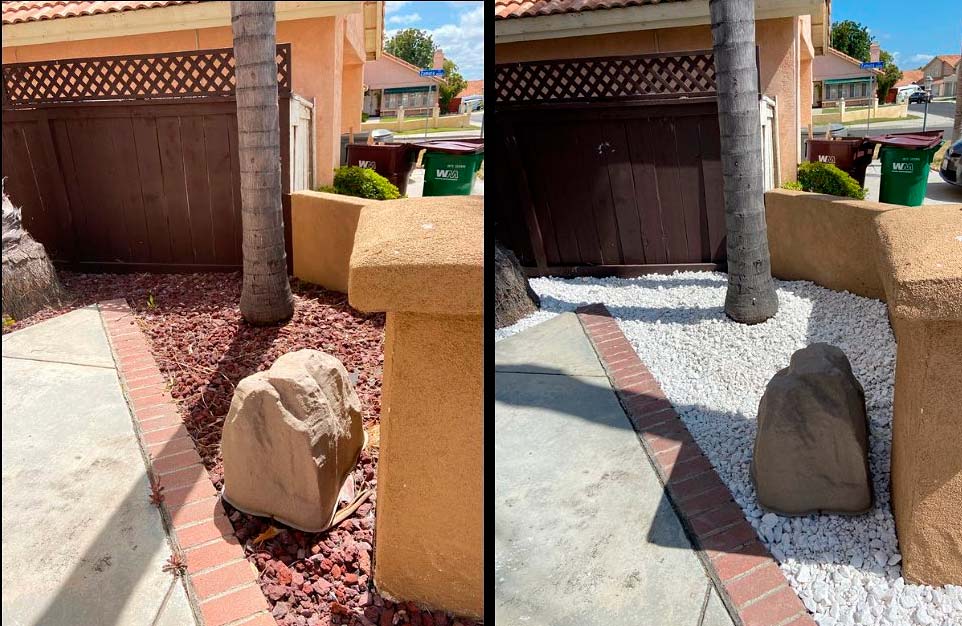 No matter what type of property maintenance project you need done Corona Junk Removal & Property Maintenance LLC has got you covered! From routine lawn care activities such as mulching, and trimming to larger projects like sod installations our experienced crew will ensure that everything meets the highest standards possible so that you get the results you desire quickly without having to worry about how long it will last. All our services come with warranties too so if anything goes wrong we're here to make sure it gets fixed quickly!
Our team is up for every job, managing projects with the skill and experience our clients have come to expect. We guarantee to treat our customers with respect, empathy, and professionalism. We treat your home like our own! Contact us today for a free consultation and estimate!