Rancho Cucamonga Junk Removal
Corona Junk Removal & Property Maintenance LLC
Rancho Cucamonga, California
Rancho Cucamonga is a suburban city in San Bernardino County, in the Inland Empire region of Southern California. It is known for its picturesque surroundings, good quality of life, and a mix of residential, commercial, and recreational offerings. 
The city is also known for its vineyards and wineries, particularly in the nearby Cucamonga Valley wine region. Wine enthusiasts can explore local wineries and enjoy wine-tasting experiences.
It hosts cultural events and attractions, including live theater performances at the Lewis Family Playhouse and the John Rains House. This historic site offers a glimpse into the area's history.
Full Services - Rancho Cucamonga Junk Removal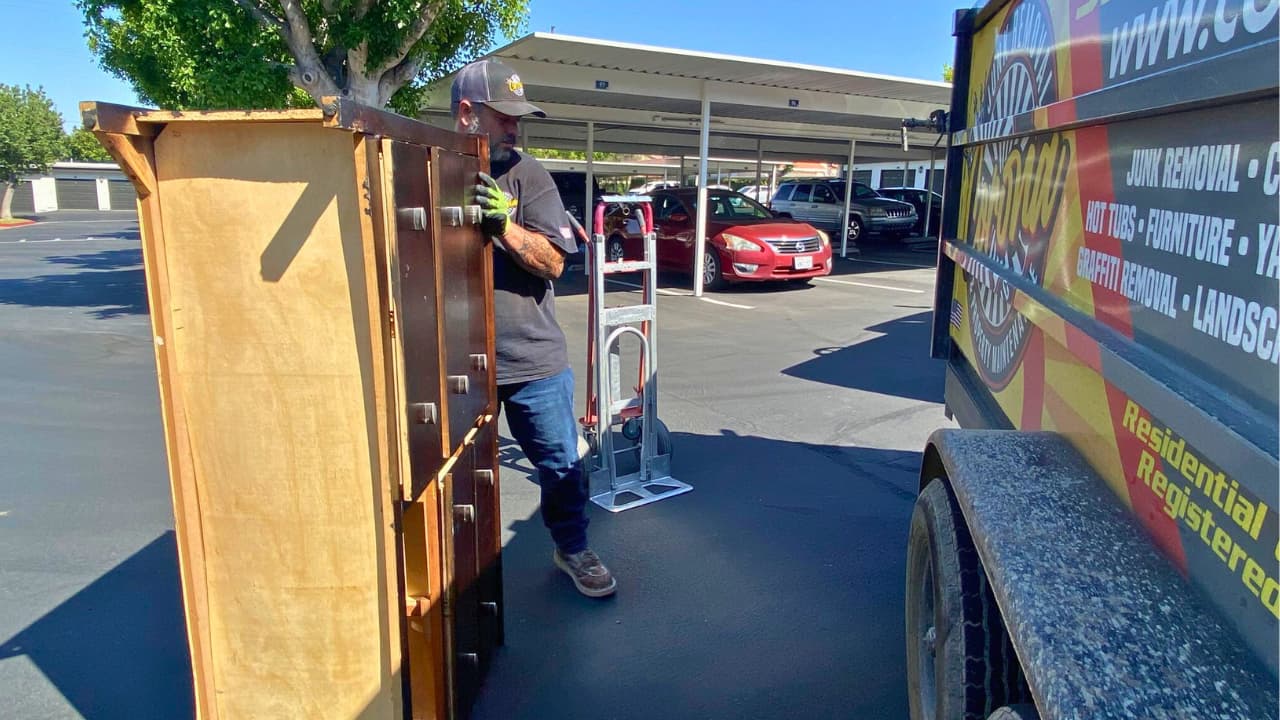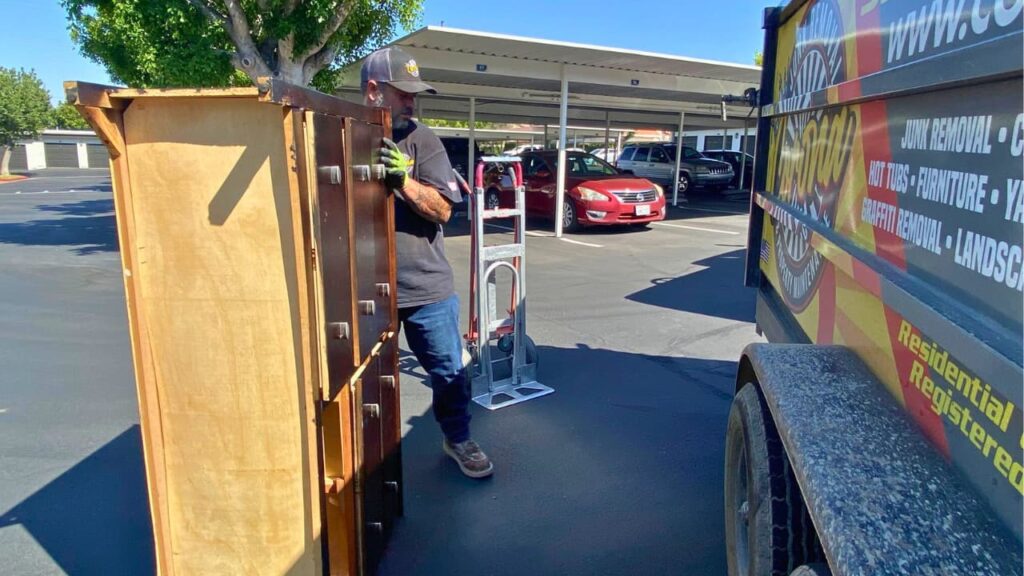 Junk Removal in Rancho Cucamonga, CA
Our approach to junk removal is not merely a service; it's a philosophy deeply rooted in sustainability. We pride ourselves on our team's dedication to environmentally friendly practices, from the moment we arrive at your location to the final disposal of materials. 
We prioritize recycling and reusing whenever possible, ensuring that your discarded items find new life or purpose rather than contributing to environmental harm. We aim to set a high standard for responsible junk removal services in our community.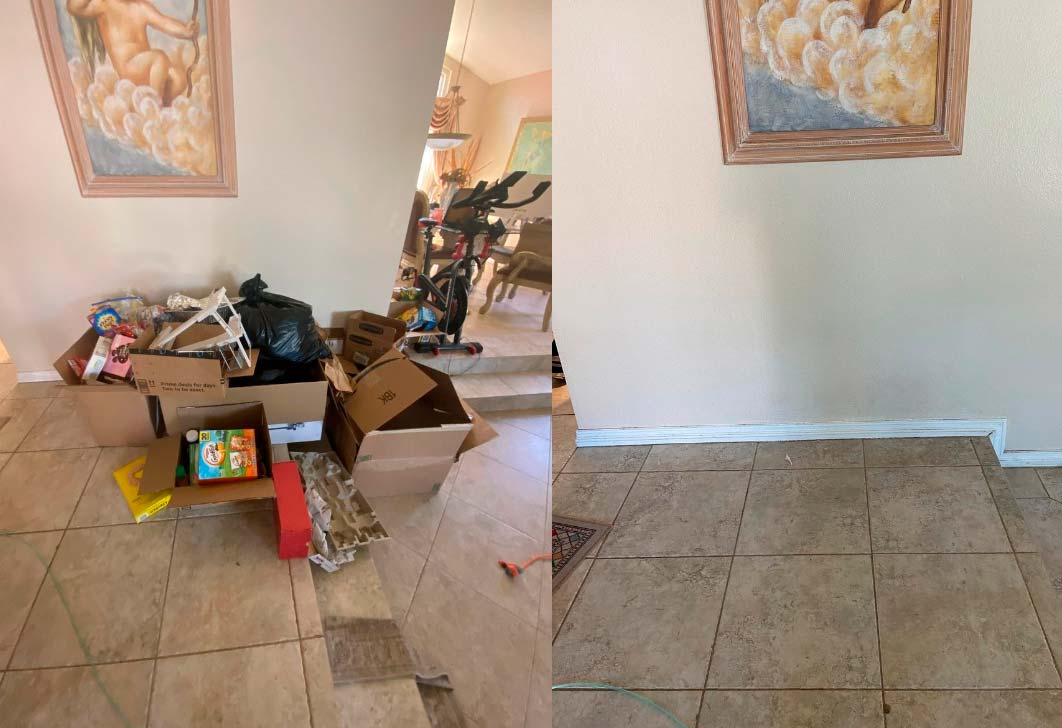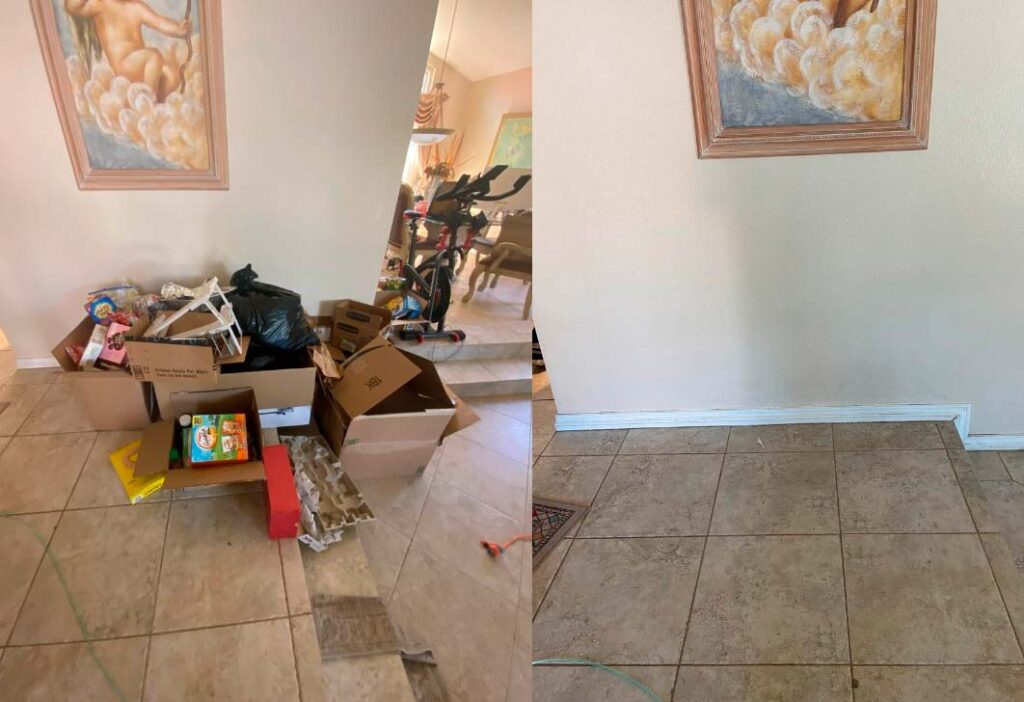 Cleanouts in Rancho Cucamonga, CA
If you're ready to embark on the journey towards an organized, clutter-free environment that promotes well-being and productivity, we invite you to contact us today. Whether it's a home, office, or any other space that needs a rejuvenating touch, we are here to make it happen. 
Contact us, and together, we'll initiate the incredible transformation of your spaces, helping you create an environment that truly reflects your desires and aspirations. Your dream room is just a call away, and we're excited to be a part of that journey with you.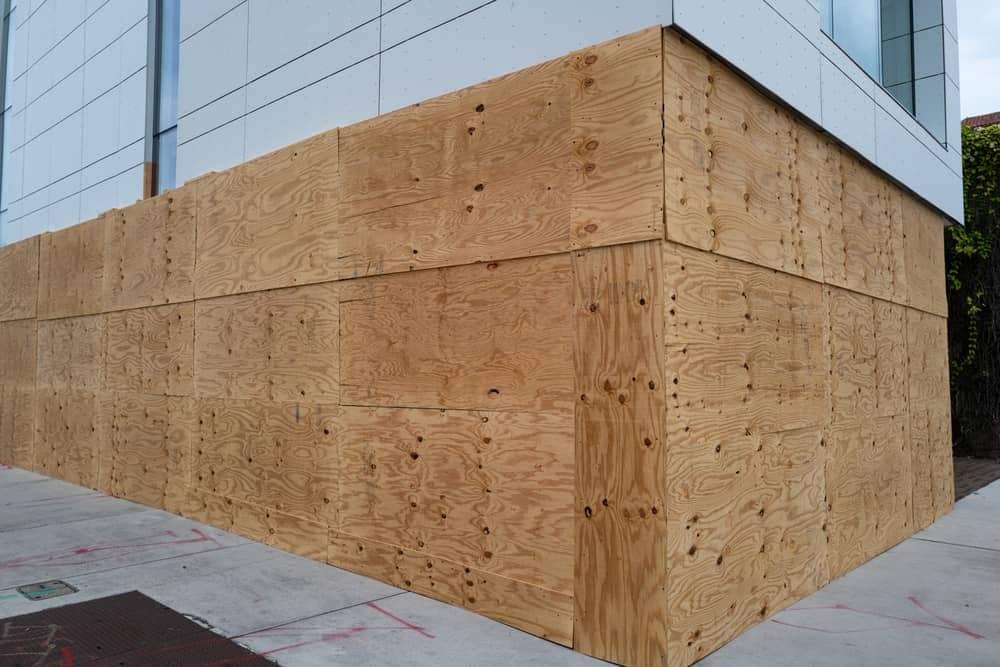 Board-Up Services in Rancho Cucamonga, CA
Our team of highly committed professionals offers assurance from knowing your property is fortified by experts who place your security and the preservation of your valuable assets at the forefront of our priorities. 
We wholeheartedly understand that safeguarding your investments is paramount, and our board-up services have been meticulously crafted to provide you with the utmost level of protection and security.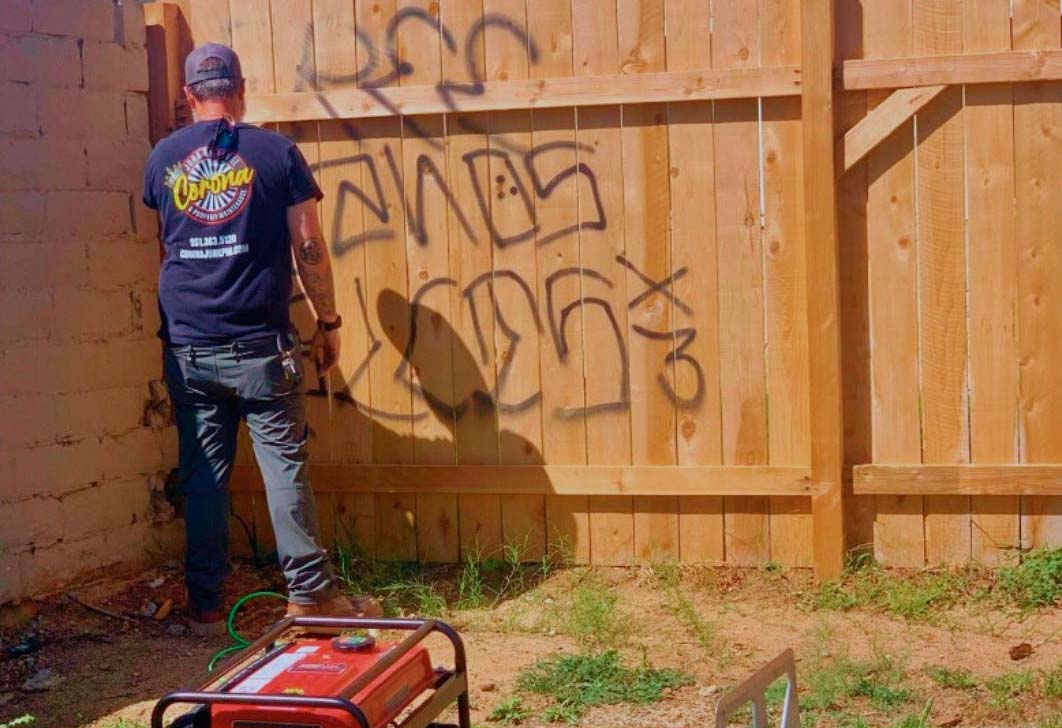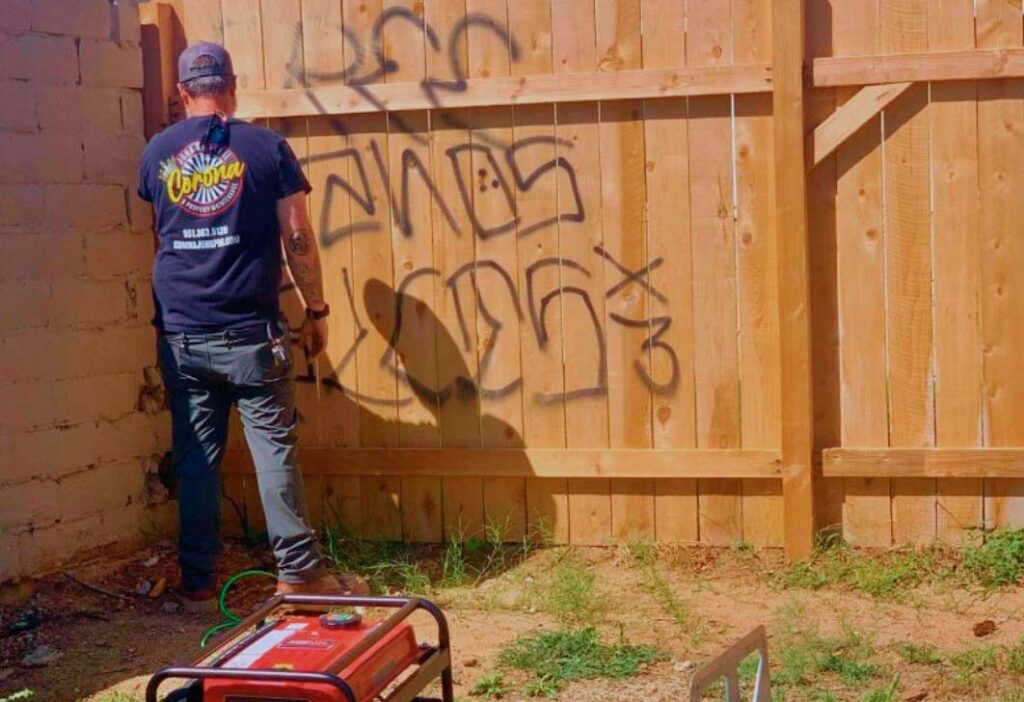 Graffiti Removal in Rancho Cucamonga, CA
When you choose Graffiti Removal by Corona Junk Removal & Property Maintenance LLC, you're not just selecting a service; you're choosing a dedicated partner that seamlessly blends expertise, technology, and sustainability to deliver exceptional results that will leave your property looking its absolute best. 
Say farewell to the headache of unsightly graffiti and welcome a transformed, visually appealing space that speaks for itself.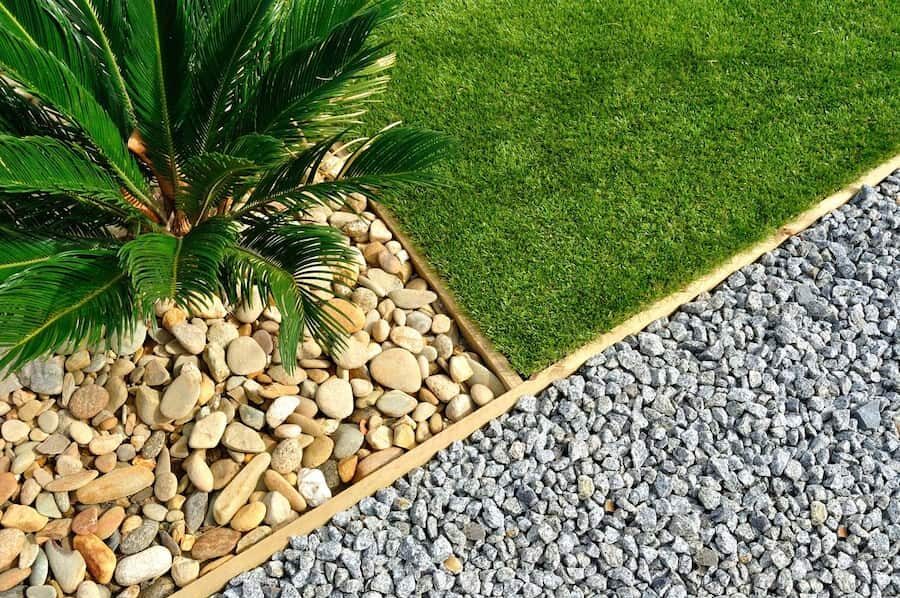 Landscape Design in Rancho Cucamonga, CA
Embark on an exciting journey of transformation with us, and together, we'll ensure a creative exploration to design an outdoor space that fulfills your desires and exceeds your most imaginative dreams. 
Whether you envision a verdant garden, a vibrant oasis, or a versatile outdoor living area, our team possesses the perfect blend of expertise, boundless creativity, and unwavering dedication to bring your unique vision to life.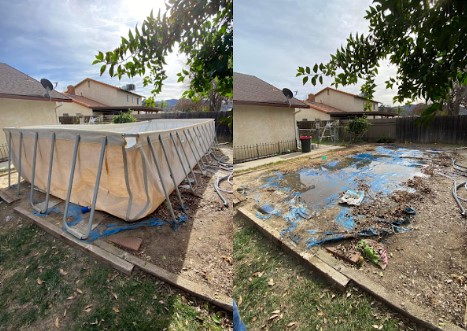 Light Demolition in Rancho Cucamonga, CA
Now is the opportune moment to bring your demolition aspirations to life. There's no need for further delay; reach out to us today and commence a transformative journey that will elevate your demolition project into a resounding success story. 
By choosing us as your partner, you're setting the stage for an exceptional experience, marked by the remarkable difference our unwavering commitment to customer satisfaction, expert craftsmanship, and competitive rates can make.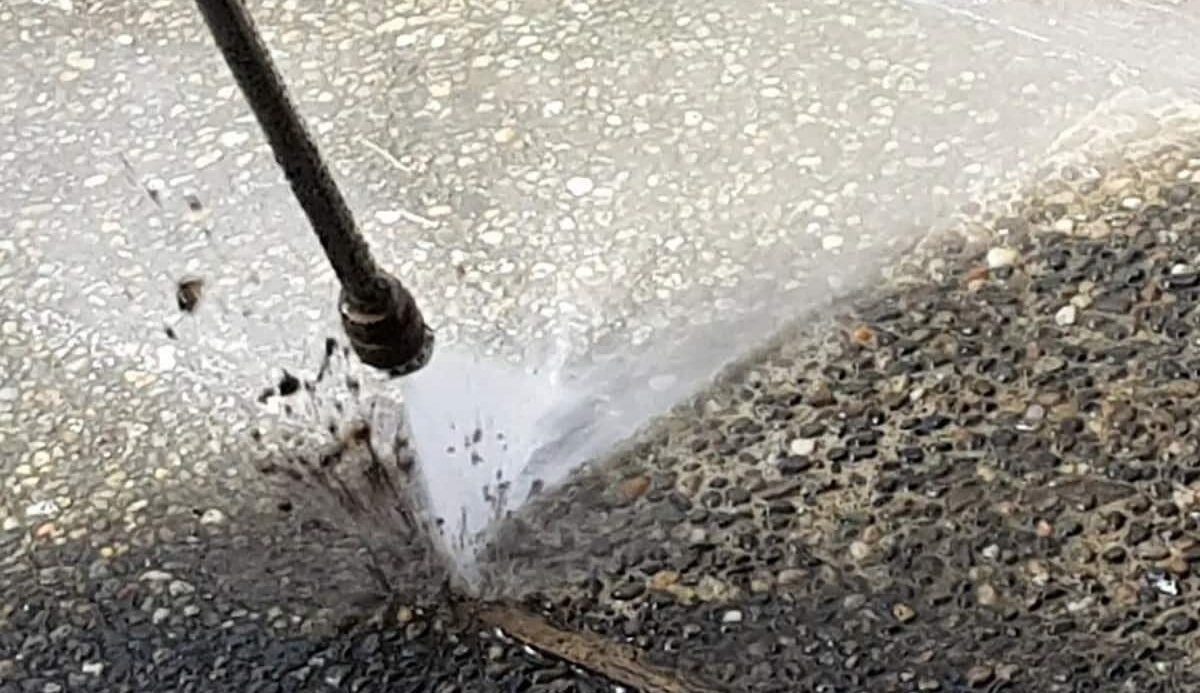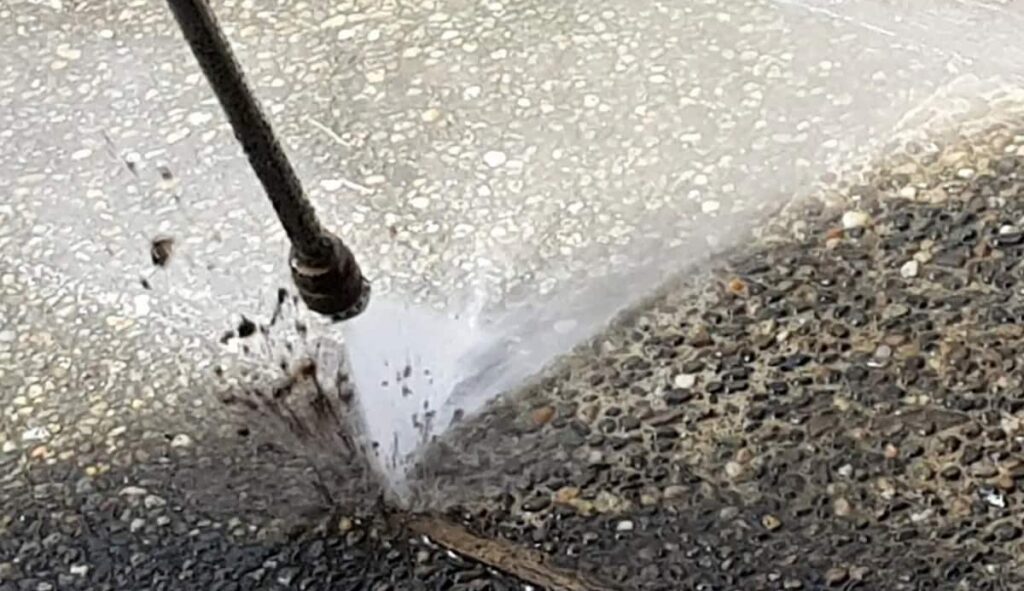 Pressure Washing in Rancho Cucamonga, CA
Selecting our power washing services means choosing confidence and professionalism as the cornerstone of your property care. At Corona Junk Removal & Property Maintenance LLC, we are unwavering in safeguarding your property's structural integrity while enhancing its visual charm. 
Prepare to witness the remarkable transformation your home truly deserves with our top-tier power washing services in Rancho Cucamonga, California. We ensure the transformation your house truly deserves.
Bicycle removal

General junk items

Awning Cleaning

Eaves Cleaning
At our junk removal service, we keep it simple. You pay based on the space your trash takes up in our cubic yard trailer. Are you worried about heavy items or accessibility? Call us at 951-363-5120 for a quick estimate.
When you're ready to book a quote, our friendly and professional staff will visit your location to assess your items and address any concerns. Our rates are all-inclusive, covering fees, labor, and sales tax if applicable.
Stay informed on the day of your appointment with a text message providing a two-hour arrival window and the name of your remover. Once you approve the quote, we'll get right to work.
Let us know what you want removed, and we'll handle it. Keep any personal belongings you want to save. Payment is easy, with options including cash, credit card, and other methods. Leave the disposal, non-profit distributions, and recycling to us.
Experience top-notch service from our Southern California team. Whether it's a minor clean-up or a big commercial project, our technicians will handle it carefully. Our clients don't have to worry about follow up visits or extra fees. With us, you know you're getting experienced professionals who will do everything possible to make sure your job is completed thoroughly within budget constraints. So give us a call today for your free quote!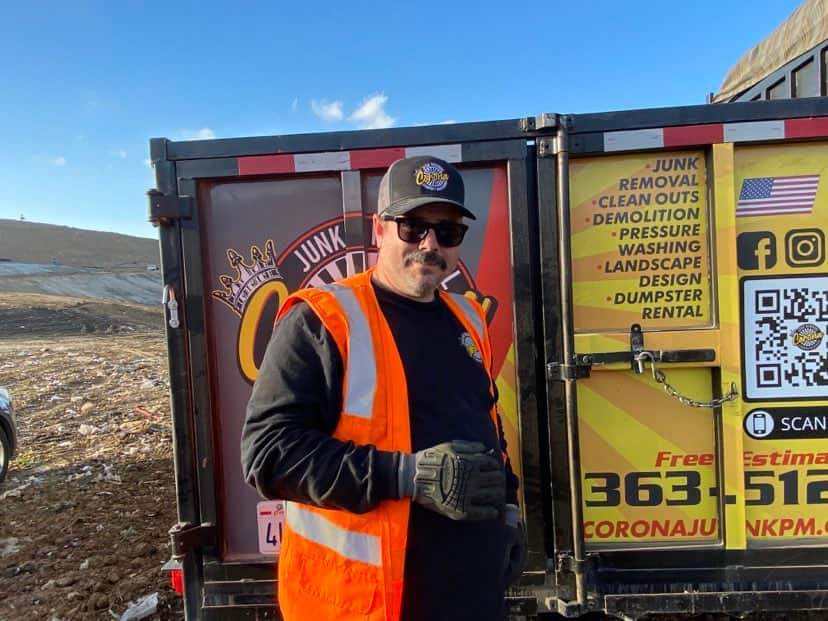 Rancho Cucamonga Junk Removal
Serving the Inland Empire, and Orange County
We usually offer same-day service, no matter how big or small the job is. We are happy to provide free estimates for any job – call us!
Corona Junk Removal & Property Maintenance LLC
We work Monday through Friday from 7:00 AM to 7:00 PM and Saturday from 2:00 PM to 5:00 PM. Please fill out our contact form for a free estimate, or contact us today!